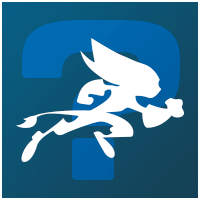 General info
Language: English
Birthdate: 3/11/99
Registration: 8/19/10
Last activity: Apr 20, 2015
Messages: 326
Quote: I Need No Reason

Member
Details
Gender: ♀
Country: United States
Location: New Jersey
Hobbies: Art, Music Making, Drawing, Writing, and Singing!
Social networks:
YouTube
Contact
Email: pipotronblue@comcast.net
PSN: Pipotron311

Creations
Other info
Biography
Hi, I just want to warn you that I am one of the wackiest, strangest people I know. I don't know if that's a good thing or a bad thing… anyway, I would like to say that I think I'm a rebel of some sort. I'm a cragmite lover, because if I want a cute furry creature I got my cat, not some orange or white or whatever color those dreadful creatures are… anyway… I love craggies- so you know what that means? I LOVE PERCY TACHYON and I am NOT afraid to say it- ANYMORE. I usually do Percy (Tachyon) pictures in my spare time… I always seem to like the characters that others don't… I prefer Pipotron Blue over Yellow, LardNar over Gir, (although Zim comes REAL close) and most of all, Percy over Ratchet. Porygon over Pikachu- Petey Piranha over YOSHI! (Not by TOO much, though) Sony over Microsoft! Yeah, I'm werd. Creepy. 100% insane, no doubt. But will that ever change? HA! I don't think so. I've written seven 100 page long chapter books, and five of them are a series. The series is my future and passion. The songs I write from my soul. The stories I write from my mind. The things I do from my imagination. I prefer fantasy over reality. Here's a little chorus line from one of the best songs I ever wrote:

Reality won't work for me
Ooh I, I prefer fantasy
I know that it's imaginary
But that is good enough for me

This is my truth and story. But you have much more of my story to read.