Insomniac Strikes Big with Overstrike!


Insomniac Games finally announced their multiplatform game with EA over at the E3 event. The shooter co-op featuring the four "agents with unique talents" is officially called Overstrike and it will be release for both the PS3 and XBox 360.

Also the first trailer of the game lately came out online to the public. Here's the official description about Overstrike.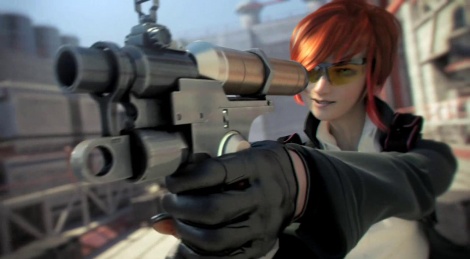 Set in the near-future, Overstrike follows a team of four elite agents obliterating enemy strongholds using fringe-tech gadgets and lethal teamwork. The members of Overstrike 9 are comprised of an ex-mercenary, Interpol's most wanted thief, a gifted young scientist and a decorated detective. Collectively, they are the agency's outcasts. But a shadowy organization threatens to wipe out humankind. Thanks to each agent's unique talents and a tendency to completely ignore protocol – Overstrike 9 is the only option left. Overstrike blends developer Insomniac Games' flair for exotic weaponry and immersive storytelling with a touch of humor in this 4 person co-op action game.


Click here to check the reveal trailer of Overstrike.

—————————————————-
What about Resistance 3?


Sony announced the "Doomsday Edition" pack of Resistance 3 over at the E3 event, which will be priced for $150 dollars and will include a PS Move Sharp Shooter in the package. You can check more about this at Joystiq.com

The release date for both the Doomsday Edition pack and Resistance 3 will be out in North America this year on September 6th.

If you are interested in Insomniac's Resistance franchise, check out the recent trailer and this gameplay demo of Resistance 3 that was shown at E3 2011.

——————————————————————–
But…What about Ratchet and Clank: All 4 One?


Ten new screenshots from Ratchet and Clank: All 4 One were unveiled this week. You can check the rest of the new screenshots right here at the All 4 One screenshots section.
But that's not all folks!
A video of the first gameplay level named Luminopolis City appeared online. Take a first glimpse to see what the level is like.

Video Gameplay: Luminopolis City... in Danger!

That's all the latest Ratchet and Clank and Insomniac news we have for today, but keep checking here for more freshly updates.

Take Care and Enjoy!