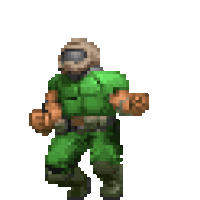 KAR EN TUK
Membre
Messages : 14
YouTube
This is question for the moders of this website but if you know something you can answer . 
I almost check this website's forums evry day to see if there is  something new and , as they say where i come from : FRESH , when i see there is something new i go to see what the post is about ,at least when it is in a thread that i like , but sometimes it is not a fresh new post by someone that meabe wanted to say or ask something , sometimes it is a ad bot whit a long fucking wall of text and a link to some useless or malicious shit , when i see a ad bot i always report the post .
so i wanted to ask how does the report function work ? 
p.s i really hate ad bots , i one of my threads a ad bot  tried to advertise their shit , a thread where i putted a lot of time and love to write , i don't want that this happends to other people of this site too .
---