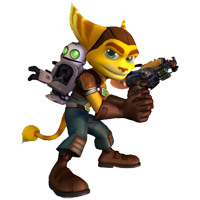 Is this about those parking tickets?
Membre
Messages : 173
YouTube
I made this thread since I'm curious what other people hope and think of the next Ratchet game (and by this I mean a full game, not an HD collection). What it should have, be like, and what the story should be? What do you think it will be and will have? When will it come out and whether on PS3 or PS4? Tell anything that spurs up in your mind.

You may write a long, detailed reply or then just some brief thoughts. It's just important you tell what do YOU think and hope for it, as I'm sure others are interested in people's thoughts too. You may as well comment and speculate each other's thoughts. Just anything related to the game after A4O.