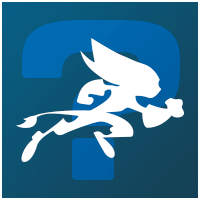 Infos générales
Langue : Anglais
Date de naissance : 13/12/2000
Inscription : 29/06/2013
Dernière activité : 19 août 2019
Messages : 1 922
Citation : Gamer for Life!

Membre
Détails
Créations
Fan-fictions
Aucune fan-fiction publiée
Informations de joueur
Consoles
5 consoles possédées :
PS2 Playstation 2
PS3 Playstation 3
PSP Playstation Portable
PS Vita Playstation Vita
PS4 Playstation 4
Jeux R&C
Autres informations
Biographie
Hello! I'm Gerben. I'm 12 years, and i know that i'm one of the youngest members of the forum, but i really love Ratchet & Clank.
I live in Belgium, a little country in Europe. I know that my english is not that good, buti do my best. I started playing
Ratchet & Clank when i was 5 years, and after that i played them all! That's why i started collecting the games and the merchandise.
I also made a showcase thing on my room, like the most of you already know. I don't have much money to buy these things, but i try
to get a big collection. I also love Apple (computers), and in 2007 i made a site named 'Gerben System' (I know it's a stupid name

),
and after that i made manny more sites, like GSentertaining (Now it's named 'CeleBreath'), a celeb site. I also made some sites for others,
and now i started with 'Merch', and the first site is RatchetMerch. If you are interrested in my
other sites here the link to Gerben System: http://gerbensystem.weebly.com/ . I have to
update that site soon. So this is whom i am, Gerben, Someone who loves gaming, computers, music, movie's, making movies, pictures and music.