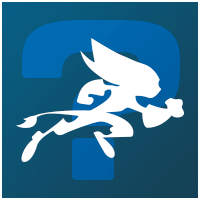 Membre
What did you liked and disliked about Ratchet and Clank: Going Commando? You will not be judged about your opinions here.



Here are my likes and dislikes about the game…

The Likes

1. Variety of Gameplay
Things like battle arenas, racing, spaceship missions, leveling up weapons, crystal searching and bolt and nano-tube collecting really keeps you play this game even further.

2. The Story
From all the Ratchet and Clank games that have came out on the PS2, this had the most well thought out storytelling in the game. I liked how each segment was different from the last with some surprising moments that you wouldn't expect to see, especially the identity of the Thief.



3. The Unlockables and Bonus Content
Like Ratchet and Clank 1, I love the videos, images and other fun content you can unlock once you complete to do certain tasks in the game like skill points for example

4. The Bouncer
The Bouncer = A very useful weapon

5. The Insomniac Museum
From all the Insomniac Museums that have appeared for this game franchise, I like the design of the Museum in Going Commando the most. The tone and atmosphere of the museum does look like an actual interior of a work building. Plus it feels quite surreal once Ratchet appears into it.

6. The Jak and Daxter references
I liked how it provided some cameos and jokes from Naughty Dog's Jak and Daxter series, especially one cutscene where Ratchet and Clank does the victory fanfare dance from Jak and Daxter: The Precursor Legacy.



The Dislikes

1.The Supporting Cast
Don't get me wrong, there were some characters that were great and charming in this game, but I found that a lot of them were just tossed away to the side and not the memorable throughout the gameplay. Fizzwidget, The Thug Leader and of course Angela Cross were probably the most memorable characters in the supporting cateogry.

2. The Spaceship Gameplay
The design and layout does look cool but somehow, I seem to have trouble with these kind of missions. It takes me a while to get used to the controls of these ship missions overall.

3. The Modifications for your Weapons
I don't think these things make your weapons any stronger. End of Discussion.

4. The World Levels
Liked I've mentioned about the supporting cast of characters in this game, I also have mixed feelings for the level layouts in Going Commando. Some of them are fun to explore with so much activities to do and great visual direction from point A to point B. the other half however, looks not as spectacular as we've seen in the first Ratchet and Clank game.


That's all I got for now, but I'm sure I'm missing a chunk of other things to talk about for this Ratchet game.