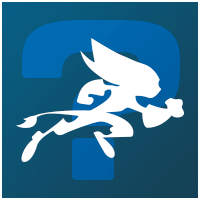 Infos générales
Langue : Anglais
Date de naissance : 02/08/1996
Inscription : 20/02/2012
Dernière activité : 17 mai 2014
Messages : 54

Membre
Détails
Sexe : ♂
Pays : États-Unis
Réseaux sociaux : /
Créations
Fan-fictions
Aucune fan-fiction publiée
Autres informations
Biographie
Long time Ratchet & Clank fan. I've been playing since my eighth birthday when I got an unexpected gift in the form of Ratchet & Clank: Going Commando. While I didn't like it at first because I thought to myself "Oh, just another shooting game…" I was quickly proven wrong. By the time I finished Oozla, I was hooked. I bought all the Ratchet & Clank games available at the time, just being the first three, with Ratchet: Deadlocked's release not too far off by the time I got UYA. I had a blast with each and every one and Ratchet & Clank: Up Your Arsenal is still to this day my favorite in the series.

I picked up the rest of the series as they were released. Well, kind of. I didn't have a PSP or PS3 until Christmas of 2008, so I had to hold out a bit for the PSP games and the first two PS3 games.

I'm also a big fan of Insomniac's Resistance series and Naughty Dog's Jak and Daxter and Uncharted series. As well as both old and new Crash Bandicoot and Spyro games.

I also love most things Square Enix.

Especially Kingdom Hearts, which is my favorite video game series of all time.

Other series I like include Sly Cooper, Pokemon, The Legend of Zelda, Mass Effect, Fallout, Final Fantasy, and Metal Gear, amongst others.

My musical tastes are varied and I like lots of everything, but my favorites include Gorillaz, The Pillows, and The Limousines. As well as Panic! at the Disco these days. Pretty. Odd. is just amazing.

I don't watch much in the way of movies or television, but I love Lost, Scrubs, and Eternal Sunshine of the Spotless Mind.

And that's a little bit about my interests.

If anyone's interested in talking, shoot me a message sometime.