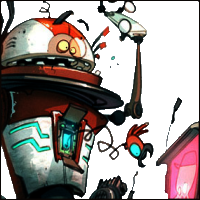 I stay knuckled up
Member
Messages: 242

I live in the U.S. as well, and have lived here my entire life, though I've lived on opposite sides of the country (but never in the middle). The only time I traveled outside of the U.S. was when I visited Japan. I'd love to travel more! But you know… money.

I have never seen either the Atlantic or the Pacific. I've lived in the same place for practically my whole life. And no kidding about the money.

I've been to both the Atlantic and Pacific oceans (I live a few minute's walk from the Pacific right now) and the latter ocean is definitely nicer IMO. Though… I can't swim, lol. But the ocean is still nice to look at. I go running along the ocean cliffs every other night. I live in a beach town, which is pretty neat overall, but sometimes I wish I lived somewhere else.

Whats your favorite part about where you live?

@Lumi: A travel group sounds like fun, if only such a thing were cheap and easy to organize!