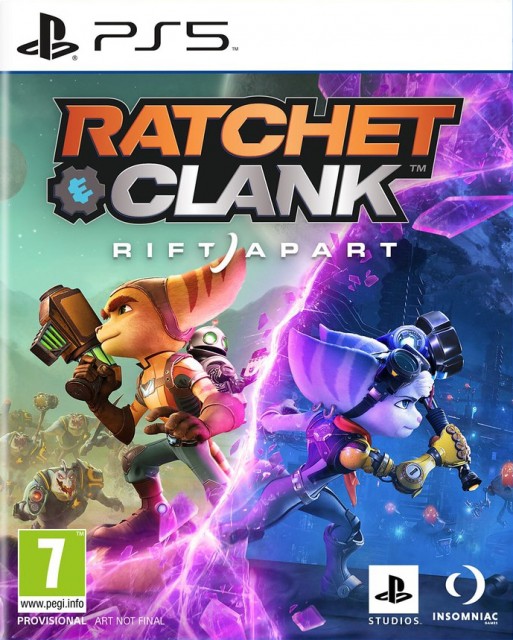 General info
Developer: Insomniac Games
Editor: Sony
Writer: Sam Maggs, Lauren Mee
Release dates:

Jun 11, 2021


Jun 11, 2021
System: PS5
Format: BluRay, PSN

Access game's forum
---
Description
Ratchet & Clank are back on PS5 with the first new full-length episode in the saga since A Crack In Time (2009). Following unfortunate events, dimensions are collapsing and causing unpredictible inter-dimensional events. Taking advantage of the SSD's capacities, this new adventure propels our two heroes from one world to another with no loading time, and offers unique gameplay mechanics.