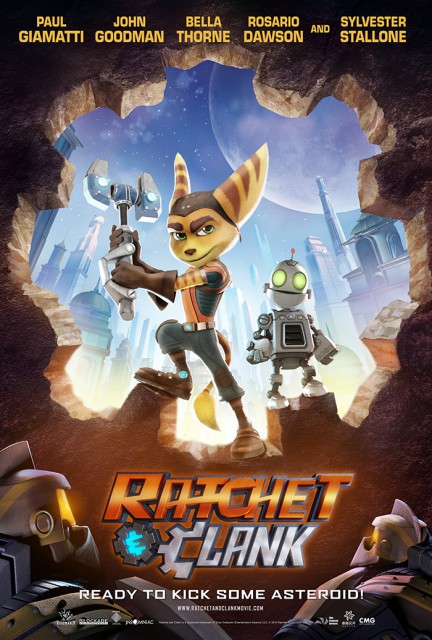 General info
Director: Kevin Munroe, Jericca Cleland
Composer: Evan Wise
Production: Rainmaker, Blockade Entertainment
Distribution: Focus Features
Release dates:

Apr 13, 2016


Apr 29, 2016
Release dates (Blu-Ray):

Aug 13, 2016


Aug 23, 2013

Access movie's forum
---
Synopsis
Ratchet & Clank tales the story of two improbable heroes, when they're fighting to counter the plans of an alien with evil intentions, Chairman Drek, planning to reduce to nothing the planets of the Solana galaxy. Ratchet is the last specimen of his kind, a stubborn and impetuous lombax who grew up alone on a desertic planet, without any family by his side. Clank is a little robot with great intellectual abilities, wiser and thoughtful than his companion. When these two adventurers find the weapon capable of reducing to dust a whole planet, they join their forces to the forces of the colorful and crazy Galactic Rangers in the hope of saving their galaxy. During this quest, they'll learn the importance of values such as heroism, friendship and the discovery of their identity.