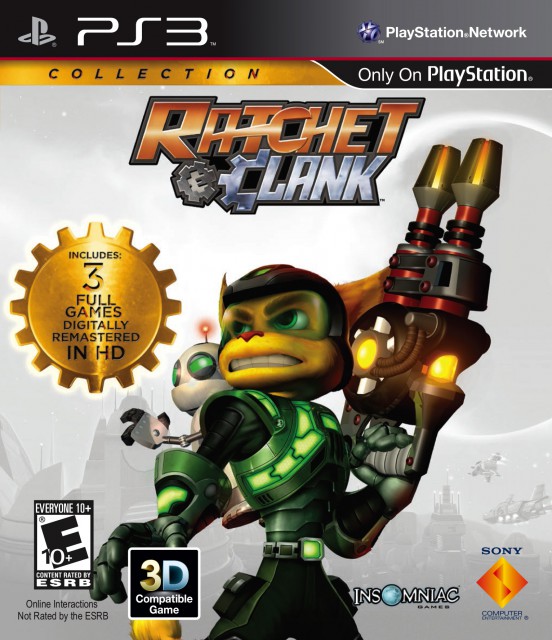 General info
Developer: Idol Minds, Insomniac Games
Editor: Sony
Composer: David Bergeaud
Release dates:

Jun 29, 2012


Aug 28, 2012


Sep 6, 2012
System: PS3
Format: BluRay

---
Description
To celebrate the 10th anniversary of the franchise, the first trilogy published on Playstation 2 between 2002 and 2004 is back on Playstation 3 in high definition. Developed by Idol Minds, this collection offers full HD and 3D support with 60 frame per second. In addition to the ingame collectibles, PSN trophies are added. Icing on the cake, the multiplayer mode of Up Your Arsenal is also part of the package !