[Ratchet & Clank joins PlayStation Hits]
Recently announced by Sony, the PlayStation Hits is a selection from the previously released best-selling PS4 games in a more attractive price ($19.99/19.99€/£15.99).

As one might expect, Ratchet & Clank meets all the criteria for joining this selection alongside prestigious titles like Uncharted 4, Bloodborne and many others!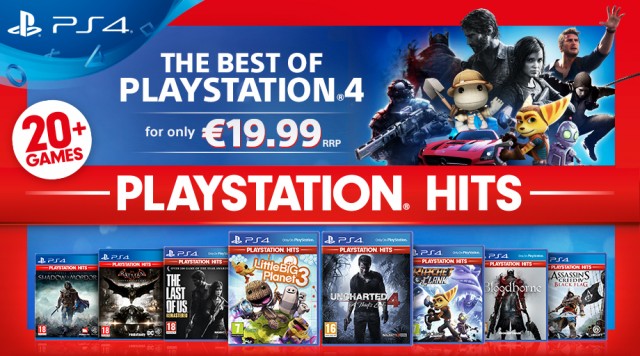 This sounds like a well-deserved recognition for the success that our galactic duo managed to achieve for their first adventure on PlayStation 4.
---
[The Insomniac Store is open!]
A few weeks ago, just before the E3 craze, Insomniac Games opened its official online store which finally offers a place to go for merchandise fans.

Alongside products proudly displaying the logo of Insomniac Games, the store features merchandise for Resistance, Sunset Overdrive and, of course, Ratchet & Clank. For now, a variety of goodies, shirts and figures is available and some new products are on their way.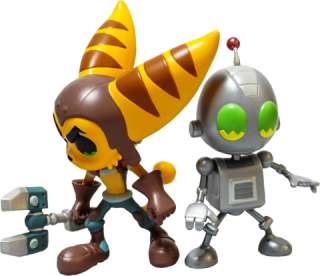 Speaking of new products, you will find a brand new
set of vinyl figures of Ratchet & Clank
by ESC Toy on sale for $60!
---
[What's new in the community]
As we moved to the new version of RG, we had the opportunity to feature the work of a few Ratchet fans directly on the website (that you can find in the Features menu). And since we created those dedicated pages, there have been new creations that we want to share!


Ratchet & Clank Drawing
LoïcDigitalArt graced us with not just one but two new illustrations: one for Siberius from R&C: Going Commando and one for Orxon from the first Ratchet & Clank.
As always, it is some great work that you can find on his dedicated page! : )

Trend Orchestra
Marcus Hedges is back for more reorchestrations of the musical universe of Ratchet & Clank. This time, it is the atmosphere of Todano from R&C: Going Commando that is revived for your listening pleasure.
You can find his other R&C reorchestrations on the dedicated page that includes a Spotify playlist and a few links if you want to find out more about his work.