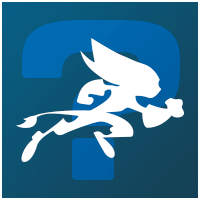 Member
Messages: 3
YouTube
Hello! I'm new here. I really wanted to make a Ratchet Galaxy account, because I'm OBSESSED with the Ratchet and Clank games! Literally obsessed. When I was 5 years old until about 8 years old I used to watch my brother and father play the Ratchet and Clank games on the PS2. The weapons and some enemies have been imprinted on my brain forever, even now that I am a 18 years old dude! Every thing I used to get my hand on turned into a Ratchet and Clank weapon. And I mean EVERY thing. For example, I had an ice grabber with three claws. This turned into a Plasma Coil, a Hunter-mine launcher or even an Annihilator, depending on what I wanted to imagine! Well... this is so embarrassing! I still do that sometimes. If you see a crazy teenager playing with plastic trash as a Minirocket tube on the streets of my country, be sure it's me! So yes, I will never become an adult, I'll be a little child forever!
Time for some irrelevant facts of me! So apart from Ratchet and Clank stuff, I like being and looking old-fashioned! I have long, curly hair just like people in the 80s used to have, I wear formal clothes and jeans every season and I NEVER use a smartphone. I HATE smartphones. I only have a simple mobile phone with buttons, stuffed with Ratchet and Clank pictures! Right now I'm looking for a flip phone. I used to have my father's old one, but it was much too used years ago and it wasn't convenient. Anyway, let's talk about computers! I have a desktop from 2005 I think with my favourite OS, Windows XP. The BEST Windows I've ever seen so far, everything after that is trash.
Ok, too much off-topic, but I wanted to talk about them! Ok, back to the community stuff! I have written my first fan-fiction! However, I am VERY disappointed that it has NO views so far. I took a lot of effort to make a story, even though in my opinion it didn't turn out good.
 Please check it out and tell me how awful it is!  It is based off of the first three games, because they're the only ones + Gladiator that I own, since I only own a PS2. BUT, in response to misconceptions, having only four games of the series doesn't mean I'm not a good fan! Let's say I'm a fan from the 2000's! And, to my point of view, I think Ratchet and Clank is a bit over-continued. For example, I found out that in the next games it is revealed that Clank has a father, to which I completely disagree since he was made from a factory, his mother, and that Ratchet's home planet isn't Veldin, which is also too much of a plot twist.
Anyway, that's all about me, please consider telling me about what you think about what I mentioned!