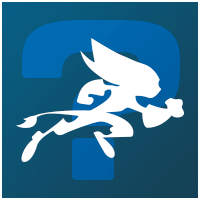 Member
Messages: 1

Hey guys, I don't know how active this community is, but incase someone still visits this site and this forum: I found something out! (Atleast, I had never seen it before in the game and found nothing about it on Internet)
When you do the obstacle course in Kerwan to get the Swingshot you can jump down towards an open building full with crates that's worth like 1.000 bolts and a golden bolt (if you haven't been there, ofcourse). After you collected the bolts in the crates (and golden bolt if you hadn't yet), you can hop on a taxi and it will bring you back to your ship.
Now here's what I found out:
During the ride back to your ship you come across a building which has a green Grappling Versa-Target hovering over it.
Does anyone know if there is some secret about this? Or is it just a misplaced Versa-Target? Maybe the obstacle course went in a different direction and the developers deleted that part of the obstacle course, but forgot a Versa-Target?
When I grappled it, nothing else happened. As in, there was nothing else that I could go to for as far as I saw.
Is this something noteworthy that can be investigated? That way we can see if one of my earlier philosophical questions turned out to be the correct answer or that it's something totally different.
What are all your opinions on this?