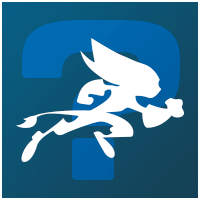 Member
Alright, it's that topic…

so please do not read any of the marked spoilers if you wish to not be spoiled!


Ok so what did you think about it? About Nefarious, in particular. To be honest, I actually went "awww…." and I'm not even a big fan of Nefarious XD but I now have a lot more respect for him as a character, I have to say.
I also was not expecting Qwark to ever save his life too, earlier on. And that part when they talked about their High School past… I was like "Whoa… is that for real?" lol



I also found the story interesting, with the whole Loki Master and such (Although I was a bit confused for a while, since I missed some things) but I'm glad Mr Dinkles wasn't really evil, since he is just so cute XD but overall, I did enjoy the story a lot. Even if my fav character wasn't even mentioned this time, but it was still a lot of fun and more unpredictable than I thought.

All the new characters in the game were great too. Like Commander Spog, Susie, the hilarious Dr Croid

and I like the critters too.