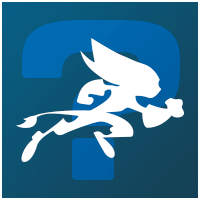 Hands Up, Hard Dance, Hardcore.
Member
Messages: 150

Since nobody validated my Fan-Fic for more than a week,i\'m just going to post it here (Until they validate it at least)
THIS IS CONTINUED…
————————————————————————————————————————————————————-
Tic. Toc.
Ratchet is waiting patiently.
Hearing nothing but the sounds of drills spinning,sparks flashing,currents flowing, and metal bashing.
But Ratchet sits there patiently,with his elbows on his lap,his head bowing down to his hands,holding his head in place.
Then,he whispers in an oh so desperate voice "this can't be happening…"

All of the sudden,he hears foot steps,the mechanic is walking at fast pace.
The door slides open.
Ratchet slowly raises his head and looks at the mechanic "So,is he ok?" he said in a frightened voice.
The mechanic looked away.
"I'm afraid…" Ratchet's eyes widen as water beggins to form. "Clank couldn't make it"
Ratchet's first tear runs down from his right eye to his right cheek.
The mechanic continues.
"His AI Chip was broken,the PV-X32 circuit boards were burned,and most importantly,the Uranium leaked. There is no way we can fix him."
The mechanic leaves with shame and guilt,running through the door,making high pitched sobs.

Ratchet is having the flashbacks.
From when he first meet Clank.
Ratchet sits there crying and sobbing.
After 2 minutes,he slowly stood up.
But this time,he was angry,Ratchet wasn't thinking about the mechanic,not even Clank,no.
He was thinking about the Bomber,the killer,he wanted revenge.
And so he made a quick snarl then growled and said "I'll find you,oh I'll find you,you son of a b*tch,and I'll kill you"
Ratchet raised his fist,looked up at the ceiling and yelled "I PROMISE! I WILL AVENGE YOU CLANK!"

And so Ratchet made a promise.
He will find the Clank's killer, and get his revenge.
And he won't let anything stand in his way.
————————————————————————————————————————————————————-

Tell What you think!

---