Higher, further, faster.
Member
Messages: 5862

Well, well, well. It's November again. This year went incredibly fast imo! So, em, like last year, I'm curious to see which movies you watched. So far, cause the best is yet to come *cough* Rogue One *cough*

Link to last year's topic: http://en.ratchet-galaxy.com/thread-4416.php

Anyway, if you like you can use a point system or you can just throw them here in alphabetical order. Whatever you like



I've already worked on my list:
(Rating from ✰ to ✰✰✰✰✰)

17. Gods of Egypt ✰
Mortal hero Bek teams with the god Horus in an alliance against Set, the merciless god of darkness, who has usurped Egypt's throne, plunging the once peaceful and prosperous empire into chaos and conflict.





16. Allegiant Part 1 ✰
After the earth-shattering revelations of Insurgent, Tris must escape with Four beyond the wall that encircles Chicago, to finally discover the shocking truth of the world around them.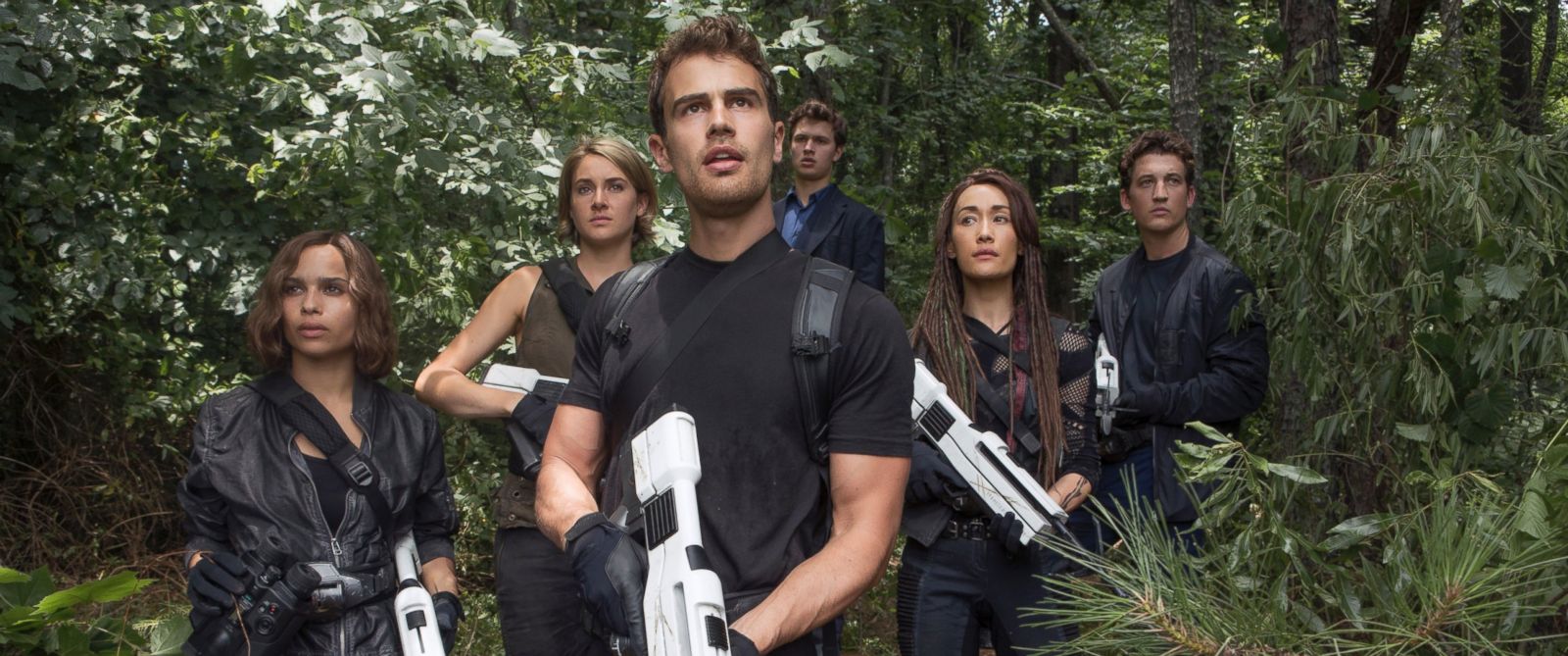 15. The Secret Life of Pets ✰✰
The quiet life of a terrier named Max is upended when his owner takes in Duke, a stray whom Max instantly dislikes.




14. Warcraft ✰✰
As an Orc horde invades the planet Azeroth using a magic portal, a few human heroes and dissenting Orcs must attempt to stop the true evil behind this war.




1#. Harten Strijd ✰✰
A lovelorn police officer and a womanizing bar owner get into a romantic game of cat and mouse as they both attempt to take their love lives in new directions.




12. Bridget Jones' Baby ✰✰✰
Bridget's focus on single life and her career is interrupted when she finds herself pregnant, but with one hitch … she can only be fifty percent sure of the identity of her baby's father.



11. Deadpool ✰✰✰
A fast-talking mercenary with a morbid sense of humor is subjected to a rogue experiment that leaves him with accelerated healing powers and a quest for revenge.



10. Bad Moms ✰✰✰
When three overworked and under-appreciated moms are pushed beyond their limits, they ditch their conventional responsibilities for a jolt of long overdue freedom, fun, and comedic self-indulgence.



9. (Female) Ghostbusters ✰✰✰
Following a ghost invasion of Manhattan, paranormal enthusiasts Erin Gilbert and Abby Yates, nuclear engineer Jillian Holtzmann, and subway worker Patty Tolan band together to stop the otherworldly threat.




8. The Snow White Chronicles: The Huntsman - Winter's War ✰✰✰
Eric and fellow warrior Sara, raised as members of ice Queen Freya's army, try to conceal their forbidden love as they fight to survive the wicked intentions of both Freya and her sister Ravenna.



7. Mate (Shortfilm) ✰✰✰✰



6. The Boss ✰✰✰
A titan of industry is sent to prison after she's caught insider trading. When she emerges ready to rebrand herself as America's latest sweetheart, not everyone she screwed over is so quick to forgive and forget.



5. Alice: Trough the Looking Glass ✰✰✰✰
Alice returns to the whimsical world of Wonderland and travels back in time to help the Mad Hatter.




4. Finding Dory ✰✰✰✰
The friendly but forgetful blue tang fish begins a search for her long-lost parents, and everyone learns a few things about the real meaning of family along the way.





3. The Girl On the Train ✰✰✰✰
A divorcee becomes entangled in a missing persons investigation that promises to send shockwaves throughout her life.



2. Ratchet & Clank ✰✰✰✰✰
When the galaxy comes under the threat of a nefarious space captain, a mechanic and his newfound robot ally join an elite squad of combatants to save the universe.



1. The Shallows ✰✰✰✰✰
A mere 200 yards from shore, surfer Nancy is attacked by a great white shark, with her short journey to safety becoming the ultimate contest of wills.