Announced for the first time in 2013, in our 6th anniversary video, Ratchet Galaxy V3 has kept us waiting for quite a long time. From our first sketches to the final version that you have before your eyes, much has happened and sometimes it seemed like we would never get there.
But eventually, it is time and we are super excited to launch this new version which, in addition to offering a fresh and modern platform for our community, also comes bundled with a whole lot of new content and features.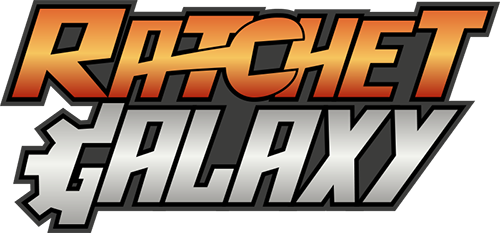 ---
Ratchet Galaxy V3, what's new?
Rebuilt from the ground up, this new version is the result of an extensive amount of work that has greatly benefited from the now professional expertise of members of the staff!
One of the most important updates is simply the design which now meets modern standards by offering a tailored experience regardless of the device you are using. Thus, all features of Ratchet Galaxy are now available on every platform, whether you are using a smartphone, a tablet or a computer.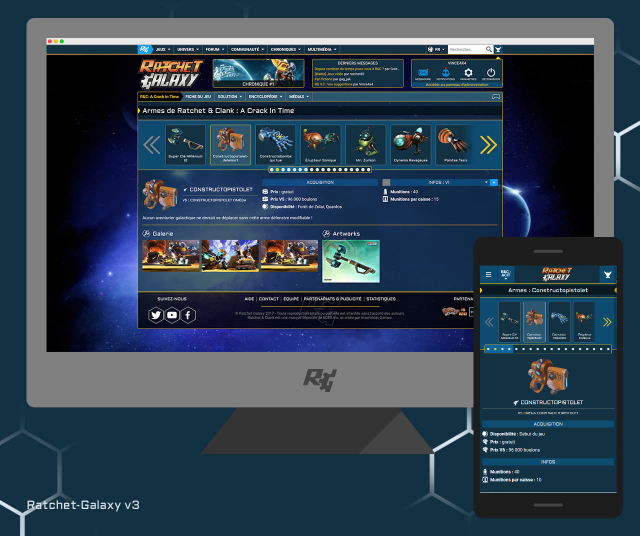 Along with the new design, every section has been completely remade to offer a better browsing experience. Notably, sections like fan-arts now offer more up-to-date interactions and overall, every content featured on Ratchet Galaxy now benefits from a proper spotlight.
We invite you to browse the new website and see for yourself what's new! Our new menu gives you access to all the content at once so if you don't know where to begin with, we got your back with a few highlighted content that you can find in our featured boxes in the menu or on the homepage.
---
We hope you will appreciate the brand new Ratchet Galaxy and we thank you all for being there with us for over 10 years!