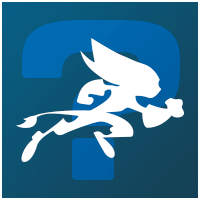 Member
The main topic for the 'Ratchet & Clank Comic series'

I decided to make separate topics for the issues as they come (so people can freely discuss the comics events AND give their own little reviews inside of the topic, to avoid this main topic from becoming clustered))

Topic for Issue 1 CLICK HERE
Topic for Issue 2 CLICK HERE
Topic for Issue 3 CLICK HERE
Topic for Issue 4 CLICK HERE
Topic for Issue 5 CLICK HERE
Topic for Issue 6 CLICK HERE

(SPOILERS!!!)


Issue 1 : Releases on 9th of September


"The best-selling Sony franchise finally becomes an action-packed comic!
With Dr. Nefarious defeated and the universe safe, galactic heroes Ratchet and Clank return to the Solana galaxy for some well-earned rest and relaxation. But when entire planets begin disappearing from the universe without a trace, Galactic President Qwark calls them back into action to solve the mystery. As the rest of the universe erupts in panic, the duo must embark on an epic adventure that will pit them against their most capable adversary to date: a Markazian planet thief named Artemis Zogg!"

Issue 2 : Releases on 20th of October


Ratchet and Clank's first run-in with Markazian planet-thief Artemis Zogg has landed them in a maximum security penitentiary. But this prison is one puzzle that even Clank is having trouble figuring out! Can this dynamo duo escape the confines of this ruthless lockdown before another planet is stolen?

Issue 3 : Releases on 17th of November


Artemis Zogg's planet-stealing agenda is about to be challenged by the vaunted Galactic Rangers. But do they stand a chance against this brazen ex-bureaucrat? Are Ratchet and Clank prepared to make the ultimate sacrifice if they're not successful? Find out as the origin of Zogg and Qwark's role in creating this entire mess is revealed!

Issue 4 : Releases on 15th of December


Ratchet and Clank are faced with a tough decision. Do they turn themselves in to Zogg and face certain death – or doom Veldin to destruction? Opting for the former, they hatch a desperate plan that could throw an Omniwrench in Zogg's galaxy-conquering plans!

Issue 5 :


Ratchet and Clank's desperate gamble to save Veldin and the entire galaxy meets with partial success, except they find themselves hunted on a frozen planet for the key to the entire Helios Project – an ancient comet shard. Can the pair survive long enough to use the shard to put the galaxy right?!

Issue 6 :


Read Plot here (Spoilers!): http://www.dccomics.com/wildstorm/comics/?cm=17027

So, what do you guys think?