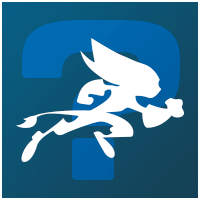 Member
Messages: 11

Oh my God…RATCHET, WHAT HAVE THEY DONE TO YOU!?



Seriously not digging Ratchet's design here! I mean…wow… He just looks way, way distorted from his normal look. I'd take me awhile to get used to that…

And anyone else notice the funky fashion sense?
I mean-overalls. Overalls…? Really…? Insomniac, you're going to stick the kick-ass, armor wearing, super-weapon wielding galactic fuzzball in…overalls…?
And I feel better knowing Qwark's president of the Polaris Galaxy. In a way, that makes sense, given his (I'm assuming) exposure to the galaxy's people during his working with Tachyon. Still feel sorry for those poor saps… XD

I'm also surprised they announced Nefarious alive. I always figured that radio blip at the end of ACiT was to appease the Nefarious fans (such as myself) and keep him usable as a character in Fanfics and such. Although, I figured if he returned, it'd be either damaged or after being repaired by somebody else-not that Lawrence simply teleported him at the last second. Which, to jump on the bandwagon, is cheap. Not to mention out of character for Lawrence (who hates Nefarious)

I don't know if I'll be buying this. That art style on Ratchet just makes me shutter, but I admit I'm interested in the story. If they used the same guy who draw the cover art, everything would be fine. Don't know why they had one guy draw the cover, and another draw the actual comic (Yes, I'm aware all the big-time comics, such as Spiderman, Batman, Superman, etc, have had different artists, but I've never seen it in the same issue!) I guess it all comes down to the pricetag. :

…


Thank goodness for that! I don't think I can handle the Anime style these days.
And just what's wrong with Anime-like styles? I happen to draw with that kind of style!


(/joking-slash-fake anger

)