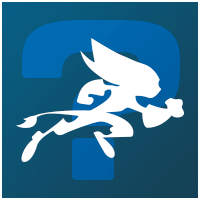 Member
Messages: 7
Twitter
This is something i've been wanting to talk to somebody in a really long time.

So, The Space Pirates, Captain "Slag" Romulus AND Emperor Percival Tachyon are all connected to one another?. At Least, that What Iris is saying, yet it's never mentioned or acknowledged in anyway through out the game.

Was it some kind of left over from the development phase of the story?

If the Emperor and the pirates were never supposed to have anything to do with one or another then why is iris mentioning something so critical in the game?.

Did they WANT to include it but they couldn't make it work into the story so they had to leave it on the cutting floor but wanted to include it in the game as some kind of trivia?.

I'm just so confused, somebody help me out here…

Also; how DID The Emperor banish them to Praxis 6? did he abandon them to die? did he abandon them while they had means too escape?(working spaceships). Did he kindly tell them NOT to leave the planet until he had left them and they were free to do whatever they want?. Well, then it's not much of a banishment if they could just up and leave whenever they want.

On a different note; Am i the only one who thinks that a game/story based on The Space Pirates could work really well?.
Like, if they made it non-canon from the main series and we get to see them in a tale/tales we've never seen or thought of them as before, meaning they would appear more likeable then what we've seen.