Ratchet and Clank Rift Apart may not be releasing this year, but we learned a whole lot about the game and what to expect in the future. Here's everything we know about Ratchet and Clank Rift Apart.
Ratchet and Clank Rift Apart is a full-length, interdimensional adventure taking place after Into The Nexus, despite being a standalone title. The plot sees the return of Dr Nefarious after a decade in hiding, armed with a weaponized Dimensionator. His plans go awry, and the space-time continuum crashes, cause rifts from alternate realities to collapse on one another.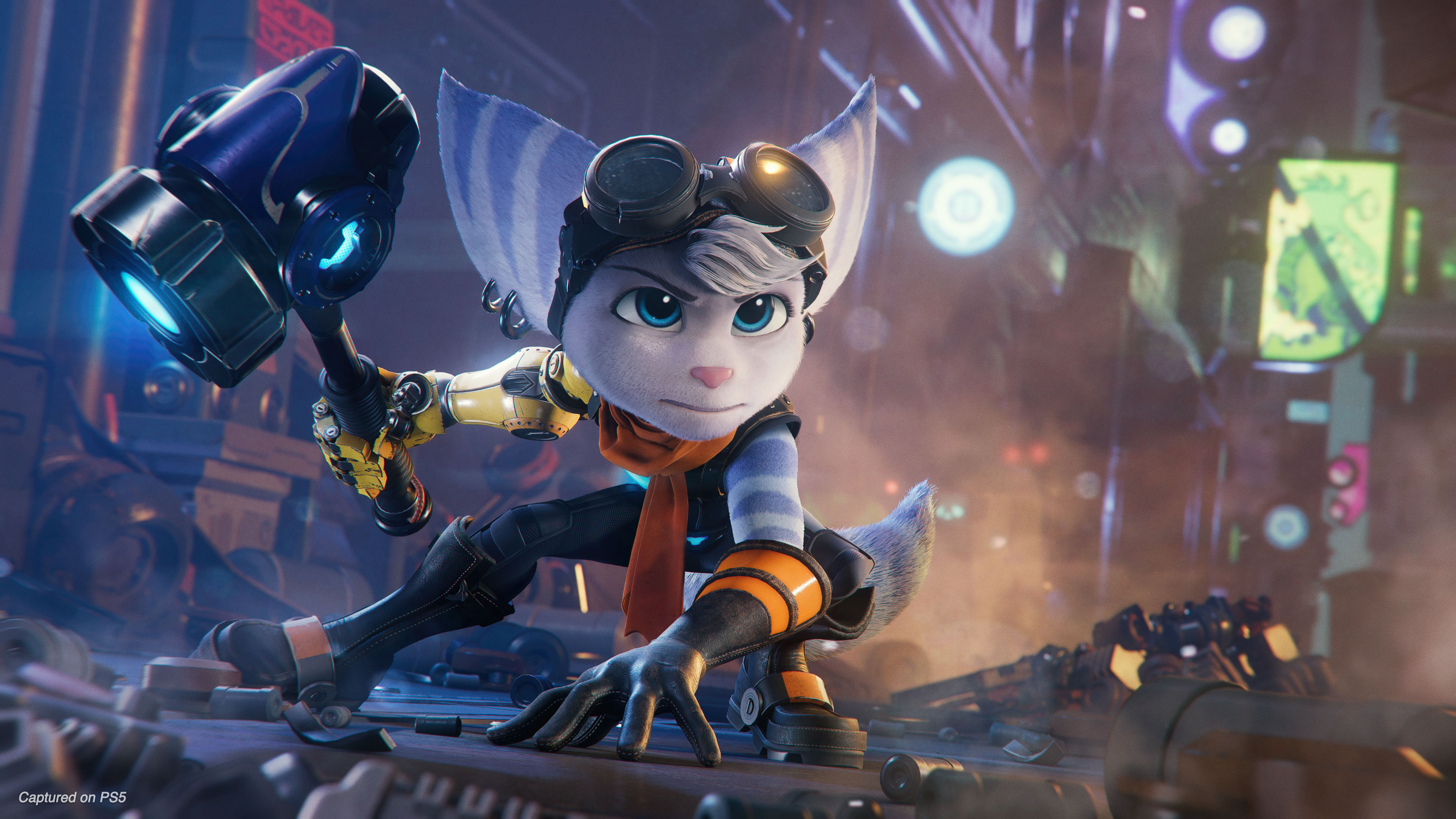 Ratchet and Clank jump through many portals into familiar worlds, such as the prehistoric swampland of Sargasso, the bustling city of Megalopolis, the robot graveyard of Torren IV, and the pirate stronghold of Ardolis. Clank is separated from Ratchet, and flung into an alternate reality where Dr Nefarious has already taken over the Galaxy. It is here that Clank meets Ratchet's interdimensional counterpart: a female Lombax with silver fur, blue stripes, a fox-like tail, and a yellow robotic arm.
Insomniac Games has not revealed much about this new Lombax, except for the fact that she will be playable. Clank will also have gameplay of his own, as he fixes broken rifts in physics-altering puzzles. The PS5's SDD allows Ratchet and Clank to jump from one planet to another in mere seconds, becoming the first Ratchet and Clank game to not feature any loading times!
According to creative director Marcus Smith, Ratchet will have all-new weapons at his disposal. The four weapons featured in the Megalopolis demo are the rapid-firing Burst Pistol, the explosive Shatterbomb, the double-barreled Enforcer, and the Topiary Sprinkler, a weapon that can turn enemies into plants! These next-gen weapons are possible thanks to the PS5 duel-sense controller's haptic feedback, which lets players chose how they want to fire certain weapons. The upgrade system also returns, including the nanotech health upgrade, which also increases Ratchet's Wrench damage.
Ratchet also has returning gadgets to his arsenal, such as the old swingshot and grindboots. His brand new glove, the Rift Tether, allows Ratchet to hook into rifts, and bring the worlds to him. Instead of being created by TJ Fixman, the game's script was written by Sam Maggs and Lauren Mee. Even though this is a standalone adventure, Marcus Smith promises that this game will appeal to hardcore fans of the series, as we can expect many returning characters and new allies to the scene.
Ratchet and Clank's designs are the same as the PS4 game, with slightly different eye and mouth sizes. Clank now has 4K ray-traced reflections on his body, but if ray-tracing isn't your thing, Insomniac Games has brought a "performance mode" to the game, allowing Ratchet and Clank Rift Apart to be played in 60fps for the first time in 12 years! Given how massive the worlds are in Rift Apart, it is impressive that Insomniac has returned to their roots and given us the 60fps that we love.
All that really remains in mystery is the release date. Because not everyone owns a PS5 yet, it makes sense that Rift Apart will be delayed until March or April for a proper release. This is the first time Insomniac Games has made a title as ambitious as A Crack in Time, and even though the designs and writing are a bit concerning, this game certainly has the potential to be GOTY 2021! From one Ratchet and Clank fan to another, we wish you a Merry Christmas, and a Happy New Year.