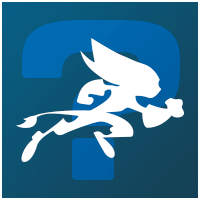 Member
If Protopets ever existed, would you ever like to keep one in your house?

Of course, nobody doesn't want a Protopet that goes ape mad and starts turning into a scary monster like in Going Commando, but with it's true behavior of innocence and cute appearance, would you still like to keep one?

I'm not entirely sure if keeping one would be my cup of tea. When I took a glance at these things in the game, I thought to myself that these seem to look like Blue Furbies to me, but at least they're more appealing and adorable than Furbies. So my decision would probably be no. Something about them looks cute, but at the same time, I might be annoyed by them.

Plus, if I owned one and didn't care of it one bit, it would probably eat me since I can be quite lazy sometimes in taking care of a pet. It'll be happy if I play with the creature, but the one thing that I would lack in taking care of the Protopet would be the feeding since I don't do that job when I take care of my dog.

So what are your thoughts about Protopets?