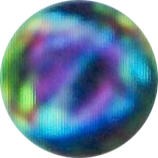 Asyanica
Skyline Rooftops
Titanium bolts:

1

Skill points:

7

Alien codes:

3
---
Soundtrack
---
Collectibles
Skill Points
Clank
Robot Finds Ninja: Get all possible stealth kills in the level.
Black Tie Affair: Get through the level defeating all enemies with the Tie-A-Rang.
Like The Wind: Get through without getting hit by anything.
Qwark
Inverse Ninja Law: Kill 99 ninjas during the fight.
Blaster Overload: Beat the boss without using the regular blaster.
Gadgetbot
Speed Demon: Complete the Rescue Clank! challenge in 1 minute and 25 seconds.
Perfect Chrome Finish: Complete the Rescue Clank! challenge without any Gadgebot taking damage.
Titanium Bolts
Clank
In the area where the ninjas come out of the glass(the area right after the first laser obstacles) just hit the vent in the far left corner. The titanium bolt should appear.