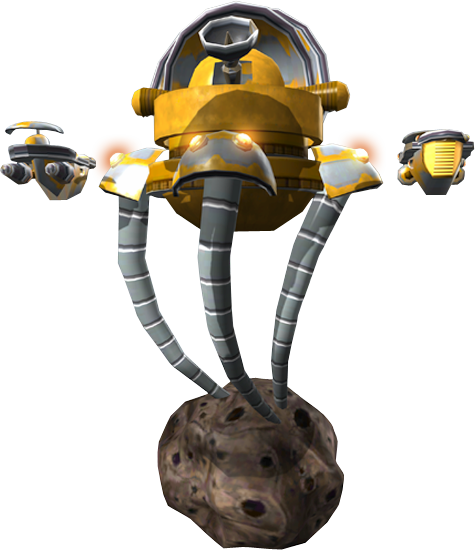 Ublik Passage
Slag's Fleet
Gold bolts:

2

Skill points:

1
---
---
Collectibles
Skill Points
Six Gun Salute: Get six pirates in a row to salute to Ratchet while in the pirate disguise.
Gold Bolts
To the right of the first bolt crank is a grav-ramp heading down the side. Follow it and you will reach a secret path (where you will also find a holo-plan piece). At the end of the path is a small boat with a Heli-Pod target on it. Use it to levitate upward to a bigger boat where you will find the bolt on a platform held by a crane.
At the doorway leading to Slag, head up the grav-ramp to the left. You will find a Gyro-Cycle launch pad, which will lead you down a tunnel to the gold bolt.